2022 Virtual Event - Registration Open NOW!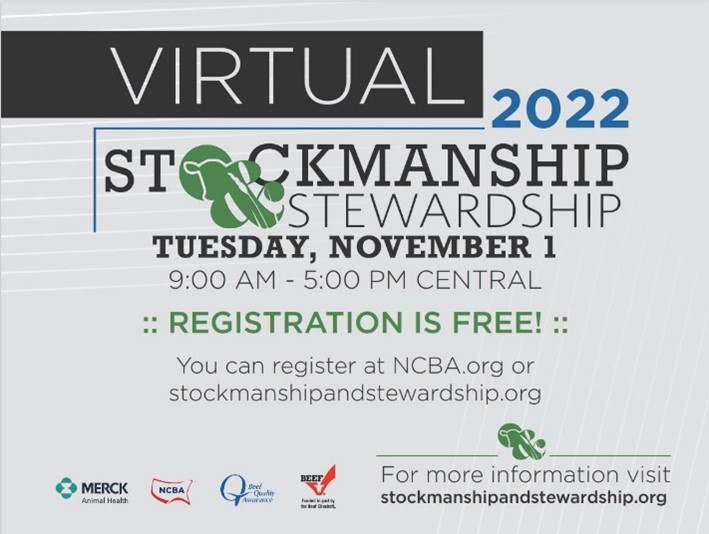 Stockmanship & Stewardship as a Virtual Experience
Did you miss your chance to attend one of our tour stops this year? Don't worry you still have a chance to attend our virtual event!
This fall, the Stockmanship and Stewardship program will bring cattlemen and women a virtual experience with high quality content and educational sessions the industry has come to know and expect from our world class stockmanship clinicians.

Did you know that you could receive a grant that covers your registration fee and hotel costs for a regional S&S event?!
Rancher Resilience Grant Information
The Rancher Resilience Grant is designed to support cattle producer attendance at impactful education events. It is made possible by a partnership between the National Cattlemen's Foundation and Cargill Protein, and is administered by the National Cattlemen's Beef Association.
To learn more about this great program click the link below!
Learn More!
Event Testimonials
"Great idea to combine the stockmanship topics and live demos with the stewardship part of this program."


"An excellent event. Enjoyed the format and the participation. Thank you to everyone that put the program together. Great Job."


"Good program; I appreciated the opportunity to get my BQA certification at the course."



While I have had experience with most of the topics covered, it was great to hear the speakers talk and give a good overview of industry practices. The dinner was really great, and the band made it even better. It was a great event, and it's one that I encourage others to attend."